International Car Transport: Container & Ro/Ro Delivery
When shipping a car overseas, there are two main options: container and Ro-Ro (Roll-on/Roll-off) services. There are some slight differences between the two--which we'll explain below--that are important to understand before deciding on which type of international car transport is right for you.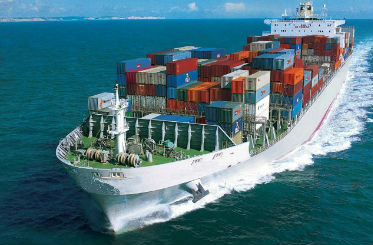 Container Shipping
Container or freight transport is perfect for shipping more than one car at a time. While it may not be ideal for moving larger vehicles due to the space limitations of the containers, it is a safe and affordable way to have several cars delivered. Container transport is the cheapest way to have a car sent from one country to another is a popular option for international auto shippers.
Roll On/Roll Off
Another option, which is more suited to larger vehicles, is Ro/Ro transport, also known as "roll on, roll off." With this method, your vehicle is driven onto a ship, safely secured for transport, and driven off when it arrives at the destination port. Ro-Ro auto transport is great for larger cars, trucks, RVs, motorhomes and boats. We use the strongest and most tested braces and tie downs when securing your vehicle during Ro/Ro transport.

You'd be surprised how affordable it is to have a car shipped overseas. Fill out the free, no obligation quote form to see the great prices we offer on our current international auto delivery services!
Discounted Auto Shipping To Anywhere In The World
We offer services to most major European ports, including the Netherlands, Belgium, Germany, Spain, Italy, Norway, Sweden and the United Kingdom. We also cater to our customers having a car delivered to Australia, New Zealand, Central America, South America, Asia and the Middle East. We deliver to every major port city around the world and consider international car shipping one of our specialties. If there's an available port, we've probably delivered cars there before.

Many of our international auto shippers don't live in close to a main shipping port. For these customers we offer discounted transport rates from inland to port.
Moving Vehicles Overseas Since 1988
With more than 25 years experience in international auto shipping, we've seen it all. Every car we transport is covered by insurance and tracked by satellite to provide our international auto shipping customers real time status updates on the delivery of their vehicle. Here are some of the many people we do business with:

- Army, Navy, Marines, Coast Guard & Air Force
- Car collectors and auto show participants
- Vehicle buyers and sellers
- Travelers, students and vacationers
- Luxury and exotic car owners
- High performance and racing cars
- People moving from America to a foreign country
- Those returning to America from another location

To learn more about having a car moved internationally, call us to speak to a consultant or fill out the free quote calculator to see what we can save you today!
International Transport Customer Testimonials
---

"My wife and I are both research scientists and spend a lot of time overseas at foreign universities, often for extended periods of time. Our last project involved a two year stay in Asia and we both wanted to bring our cars with us. To say we were taken aback by how easy it was with American Auto Movers would be an understatement. We still laugh about the fact that we were considering selling our cars in the U.S. and buying or renting when we arrived. These guys are true professionals and really know their stuff!"

David S., Chicago


---

"After receiving my PCS order from the Army, American Auto Movers helped me ship my POV from Virginia to my new station in the Middle East. When it was time to return home, they were just as helpful and even rushed the delivery so my car would be in my driveway when I arrived home to see my wife and son. That told me everything I need to know about this company and I will definitely use them again."

Michael J., Bowling Green, VA


---
International Vehicle Moving Resources
Federal Maritime Commission - Information from the FMC, the federal organization that regulates ocean transport for American imports and exports.

Exporting a vehicle - From the Customs and Border Protection, information on exporting internet purchases.

FMCSA International - International programs and information from the Federal Motor Carrier Safety Administration.